ATA Martial Arts - Greensburg
Instructors
Here ATA Martial Arts – Greensburg, our staff is the secret to our student success. Each instructor has a rich background in martial arts and is eager to train the next generation of martial artists.
At ATA Martial Arts – Greensburg we are a family, and our school is bound to become our students' second home. We are a judgment-free zone, where mistakes are viewed as growth opportunities and your instructors and fellow students are your #1 supporters. You'll learn a lot of impressive skills and gain many new abilities at ATA Martial Arts – Greensburg, but the most important thing you'll acquire during your time here? Our community.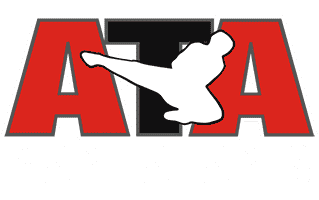 Christopher D. Martin
Mr. Martin is a 4th-degree Black Belt who has been training for 14 years. He has taught classes for 6 years. He is still training today and is working toward his 5th degree Black Belt. He was drawn to ATA and taekwondo while watching his youngest daughter take classes and work her way through the program. He got his start when his instructor asked him "so when are you starting?". It was one of the best decisions he ever made, not only for himself but for his family.
His question to you is "When are you starting?"
$49 for uniform + first 8 classes FREE!
My grandchildren just attended the ATA 3-day camp last week and had a wonderful time. Wish they lived nearer to attend the martial arts classes. Thank you ATA staff!!
Great place to train, with very good leadership, and professionalism.
First-rate instruction with dedicated, patient instructors in a large family-like setting. I would and do recommend this academy to anyone looking for excellent martial art training.
The program they have for the children is amazing and my 4-year-old son loves it! We have seen a notable change in his behavior! Thank you!
My boys both love the program and the staff. We would recommend ATA to anyone looking into martial arts training :)
Are you interested more in what ATA Martial Arts - Greensburg has to offer you?
Special Offers